Spring Slimdown: Your Two-Week, Veggie-Packed Meal Plan (INFOGRAPHIC)
Spring is officially here and summer is right around the corner. Are you, too, feeling the need to get rid of the winter "fluff" and get ready for swimsuit season? For the next two weeks, try putting the focus on veggies to help you fill up on good stuff while doing something beneficial for your health.
Seasoned vegetables are a delicious way to eat better while saving on calories. The following two-week meal plan pairs one serving of Green Giant vegetables with one serving of a lean protein. For example, week one kicks off with our Healthy Vision vegetable blend (carrots, zucchini and green beans lightly tossed in a rosemary butter sauce) with grilled chicken breast. The Healthy Vision blend contains about two servings per box, and each serving is 45 calories.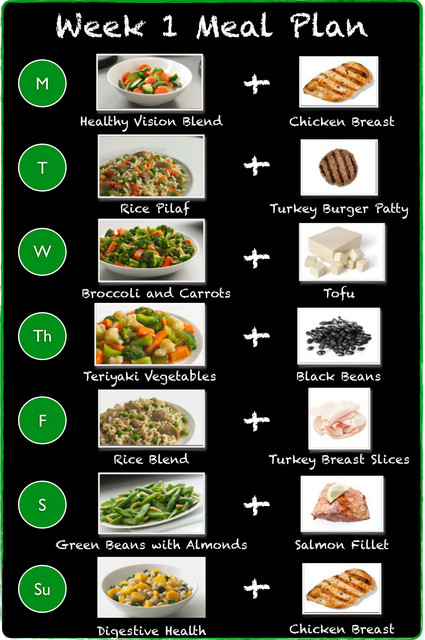 During week two, you can also enjoy a new variety of vegetables every day that you pair with a favorite lean protein. On Saturday of the second week, you could eat our Healthy Weight blend (carrots, snap peas, black beans and edamame lightly tossed in butter sauce) with black beans as a protein source. Each box of Healthy Weight contains about two servings, and each serving is 90 calories.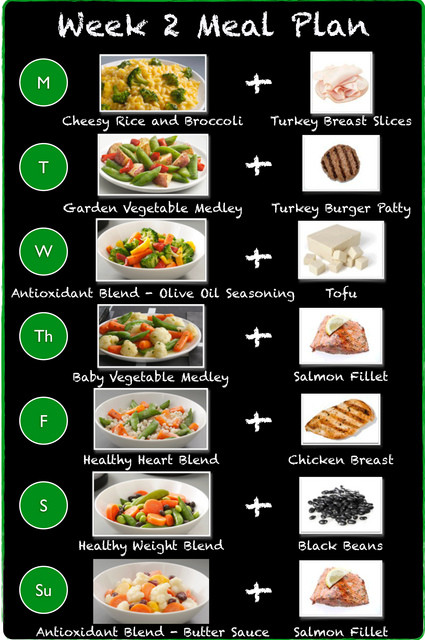 Let us know how you feel after two weeks of making veggies the star of your meals!
For more inspiration, browse all of Green Giant's Weight Watchers® endorsed products that can help you get ready for swimsuit season. There are more than 25 varieties, and most have a 1 or 2 PointsPlus™ value per serving!