Weight Loss Inspiration: 6 Good Reasons To Slim Down That Most People Never Consider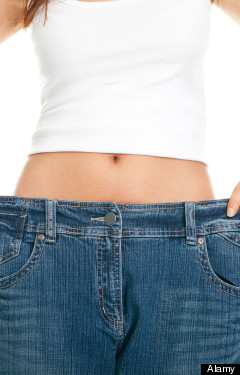 Oh, it feels so good to lose weight. After weeks of hard work, your pants are feeling loose and you're fitting into that favorite jacket without having to suck it all in while zipping. But don't lose sight of what else you've lost: your standing with a variety of risk factors for poor health. Here's a peek at some of the most remarkable changes.
Hail to the Heart
"People usually set pretty lofty goals for losing a lot of weight, but they should know that losing just 5 to 10 percent of body mass can provide tremendous health benefits, especially relating to the heart," says Jamy D. Ard, MD, assistant professor, department of nutrition sciences at University of Alabama at Birmingham.
Good Reason To Lose Weight #1: Balance your numbers. "Weight loss may help reduce total blood cholesterol levels in addition to LDL (bad) cholesterol and triglycerides (blood fats). Depending on how much you're exercising, you may be able to see improvements in HDL (good) cholesterol as well," says Dr. Ard.
Good Reason To Lose Weight #2: Reduce that pressure. "It's common to see a decrease of 1 mmHG for every 2 to 3 pounds of weight lost," says Dr. Ard. (This means the top number of your blood pressure drops by one point). In fact, studies show weight loss may be quite helpful in lowering blood pressure.
Divert Diabesity
"Diabesity — obesity and diabetes together — is taking over the country," says Dawn Jackson Blatner, RD, a spokesperson for the American Dietetic Association and dietitian with the Northwestern Memorial Hospital Wellness Institute in Chicago. Diabetes occurs when the body either doesn't make enough of the hormone insulin or the insulin doesn't function properly in the body. It's a serious disease. If diabetes is not well controlled, it can be a major risk factor for heart disease. And losing weight means better control of the disease all around.
Good Reason To Lose Weight #3: Sweetens the deal. "Losing weight means improving blood glucose levels, period," says Dr. Ard, "even for people who have high blood glucose but don't yet have diabetes." And normalizing blood glucose now means helping to reduce risk for diabetes down the road.
Good Reason To Lose Weight #4: Better than meds. A study from the Diabetes Prevention Program research group provides a potent reason to believe in the power of weight loss: Overweight subjects who made lifestyle changes and lost 7 percent of their body weight and maintained the loss, reduced their risk of diabetes by 58 percent compared with the 31 percent drop seen when subjects took only medications.
Reduce Cancer Risk
Though researchers don't completely understand why, there's a strong relationship between being overweight and numerous types of cancer, including cancer of the colon, kidney and esophagus. In fact, the American Cancer Society has said, "The data suggest that overeating may be the largest avoidable cause of cancer in nonsmokers."
Good Reason To Lose Weight #5: Prune the apples. Men and women who carry the bulk of their extra weight around their middles are said to have the classic "apple shape," putting them at risk for heart disease, diabetes and a variety of cancers. But research shows apple-shaped people who lose weight will lose much of their weight from their middles — especially during early weight loss — potentially decreasing disease risk.
Good Reason To Lose Weight #6: Boost breast health. Research shows postmenopausal women who lose their extra pounds are less likely to develop breast cancer than those who gain or even maintain their weight. "Having a normal weight, in addition to a healthy lifestyle, is important in terms of reducing risk for breast and other cancers," says Dr. Ard.
For more weight loss inspiration, watch the video below to learn about the surprisingly simple way Christine lost 100 pounds and conquered emotional eating at age 50.
Loading Slideshow
Run at a 6-minute/mile pace (10 mph)

Minutes it takes to burn 100 calories: 5

Rollerblade At A Fast Pace

Minutes it takes to burn 100 calories: 7

Jump rope (fast)

Minutes it takes to burn 100 calories: 7

Run at a 10-minute/mile pace (6 mph)

Minutes it takes to burn 100 calories: 7

Go bicycling at a fast pace (12-13 mph)

Minutes it takes to burn 100 calories: 7

Practice Tai Kwon Do

Minutes it takes to burn 100 calories: 8

Rollerblade at a leisurely pace

Minutes it takes to burn 100 calories: 8

Swim laps, vigorously

Minutes it takes to burn 100 calories: 8

Go rock climbing

Minutes it takes to burn 100 calories: 10

Do pushups and/or sit ups

Minutes it takes to burn 100 calories: 10

Play basketball

Minutes it takes to burn 100 calories: 10

Play tennis (singles)

Minutes it takes to burn 100 calories: 10

Play touch or flag football

Minutes it takes to burn 100 calories: 10

Play beach volleyball

Minutes it takes to burn 100 calories: 10

Run at a 12-minute/mile pace (5 mph)

Minutes it takes to burn 100 calories: 10

Play lacrosse

Minutes it takes to burn 100 calories: 10

Play kickball

Minutes it takes to burn 100 calories: 12

Row a boat or paddle a canoe (moderately)

Minutes it takes to burn 100 calories: 12

Go backpacking

Minutes it takes to burn 100 calories: 12

Play recreational soccer

Minutes it takes to burn 100 calories: 12

Swim at a leisurely pace

Minutes it takes to burn 100 calories: 12

Play tennis (doubles)

Minutes it takes to burn 100 calories: 14

Rake the yard

Minutes it takes to burn 100 calories: 15

Mow the lawn with a push mower (heavy yardwork)

Minutes it takes to burn 100 calories: 15

Paint a house

Minutes it takes to burn 100 calories: 16

Work in the garden

Minutes it takes to burn 100 calories: 16

Walk at a fast pace (4 mph)

Minutes it takes to burn 100 calories: 17

Go skateboarding

Minutes it takes to burn 100 calories: 17

Play softball or baseball

Minutes it takes to burn 100 calories: 17

Wash windows

Minutes it takes to burn 100 calories: 18

Wash the car

Minutes it takes to burn 100 calories: 18

Shooting "hoops" with a basketball

Minutes it takes to burn 100 calories: 19

Play golf and carry clubs

Minutes it takes to burn 100 calories: 19

Pick up litter

Minutes it takes to burn 100 calories: 21

Practice yoga or stretching

Minutes it takes to burn 100 calories: 21

Practice Tai Chi

Minutes it takes to burn 100 calories: 21

Go bicycling at a leisurely pace (5.5 mph)

Minutes it takes to burn 100 calories: 21

Walk a dog at a brisk pace (3.5 mph)

Minutes it takes to burn 100 calories: 22

Play golf and ride in a cart

Minutes it takes to burn 100 calories: 24

Take a baby for a walk in a stroller (3 mph)

Minutes it takes to burn 100 calories: 25

Walk at a moderate pace (3 mph)

Minutes it takes to burn 100 calories: 25

Dance slowly in the rain

Minutes it takes to burn 100 calories: 28

Play Frisbee catch

Minutes it takes to burn 100 calories: 28

Go surfing

Minutes it takes to burn 100 calories: 28

Swing on a playground swing

Minutes it takes to burn 100 calories: 30

Ride a horse

Minutes it takes to burn 100 calories: 33

Walk at a slow pace (2 mph)

Minutes it takes to burn 100 calories: 42

Read in a hammock

Minutes it takes to burn 100 calories: 83

Sit quietly in on a porch swing

Minutes it takes to burn 100 calories: 83

Take a nap on the beach

Minutes it takes to burn 100 calories: 83