Keri Glassman: How To Indulge The Healthy Way (VIDEO)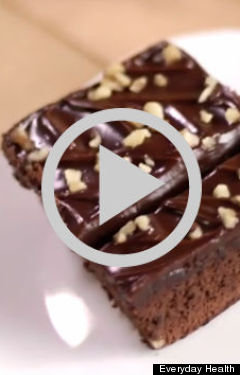 Most of us consume a healthy portion of guilt this time of year as we try — and fail — to avoid the temptations of the season. The calendar is full of family feasts and parties that continue into the wee hours of the morning.
We caught up with nutrition expert Keri Glassman, author of The New You and Improved Diet, who explained when and why it's okay to indulge.