Heart-Healthified Survival Guide: 5 Foods You Should Be Eating More Often (VIDEO)
Want to makeover your lifestyle in a way your heart will love? It's actually surprisingly easy to do. In this episode of Healthified, we've got heart-healthy tips for all aspects of your life — from the breakfast table to your desk at the office. We'll show you which foods you should be eating more (and less) of as part of a heart-healthy diet, and everything in between. Join us!
Healthified is a new video series brought to you by Live Better America, where we'll show you how to apply simple, do-able shortcuts to make life better and more enjoyable. Healthified: Great tips for a healthier you.

What's Your Cholesterol IQ?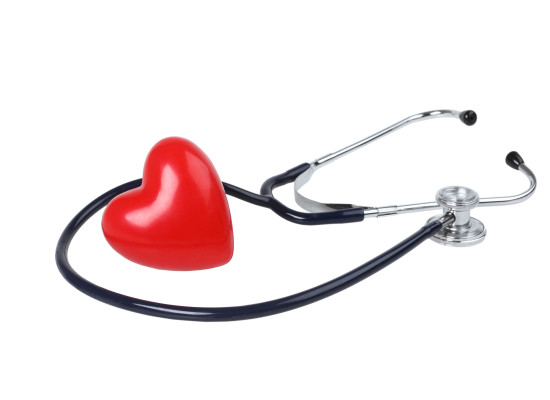 To get the highest score, get all the answers right in the fastest time!
The clock will start as soon as you submit your first answer.
0:00
True or false: Heart disease kills more people in the United States than any other disease.
Loading Slideshow
Harvest Vegetable Chowder

Enjoy this country-style creamy stew packed with varied veggies -- a delicious slow-cooked dinner! Prep Time: 10 min Total Time: 9 Hr 10 min Servings: 6 <a href="http://www.livebetteramerica.com/recipes/harvest-vegetable-chowder/7178d0a8-a26f-4524-ae50-587b0c10cd79?nicam5=PARTNERSHIPS&nichn5=AOL&niseg5=TDCORE_LBA&esrc=16549" target="_hplink"> Get the Harvest Vegetable Chowder recipe</a>

Roast Salmon Provençal

Fat-free Italian dressing adds the zing in this easy and colorful salmon and vegetable creation. Prep Time: 20 min Total Time: 40 min Servings: 4 <a href="http://www.livebetteramerica.com/recipes/roast-salmon-provencal/5d338465-f186-432e-9508-76434a5e731c?nicam5=PARTNERSHIPS&nichn5=AOL&niseg5=TDCORE_LBA&esrc=16549" target="_hplink">Get the Roast Salmon Provençal recipe</a>

Baked Salmon With Mango Salsa

Fresh tropical and southwestern flavors mingle in a sensational three-ingredient mango salsa. Prep Time: 10 min Total Time: 30 min Servings: 8 <a href="http://www.livebetteramerica.com/recipes/baked-salmon-with-mango-salsa/f3add1ff-8720-4f59-b0e5-f119c945a2b5?nicam5=PARTNERSHIPS&nichn5=AOL&niseg5=TDCORE_LBA&esrc=16549" target="_hplink">Get the Baked Salmon With Mango Salsa recipe</a>

Cereal Chill-Out Parfaits

Turn Cheerios cereal, yummy bananas and yogurt into a tasty breakfast parfait or easy nutritious snack. Prep Time: 10 min Total Time: 10 min Servings: 2 <a href="http://www.livebetteramerica.com/recipes/cheerios-chill-out-parfaits-cooking-for-2/17035c18-ad9a-46a8-9240-dabd0a5530c3?nicam5=PARTNERSHIPS&nichn5=AOL&niseg5=TDCORE_LBA&esrc=16549" target="_hplink">Get the Cereal Chill-Out Parfaits recipe</a>

Herb Barley And Asparagus

Combine grains and vegetables into one super side dish! To boost the flavor when cooking with grains, a trick of the trade is to cook them in broth (chicken, beef or vegetable), apple juice or vegetable juice. Prep Time: 20 min Total Time: 1 Hr Servings: 8 <a href="http://www.livebetteramerica.com/recipes/herb-barley-and-asparagus/e19e1ef0-5e17-4ec5-b7c6-929cf495968b?nicam5=PARTNERSHIPS&nichn5=AOL&niseg5=TDCORE_LBA&esrc=16549" target="_hplink">Get the Herb Barley And Asparagus recipe</a>

Warm Tuscan Bean Salad

Dinner ready in 30 minutes! Try this hearty bean salad that has a fresh herb flavor -- perfect if you love Italian cuisine. Prep Time: 15 min Total Time: 30 min Servings: 4 <a href="http://www.livebetteramerica.com/recipes/warm-tuscan-bean-salad/ad782c98-fbfb-40f0-ad6d-4ab0bf73c7e9?nicam5=PARTNERSHIPS&nichn5=AOL&niseg5=TDCORE_LBA&esrc=16549" target="_hplink">Get the Warm Tuscan Bean Salad recipe</a>

Quinoa With Black Beans

Quinoa is high in protein, low in fat and cooks quickly, making it a terrific dinner choice. As is, this recipe works well as a grain side dish; to make it a main dish, double the serving size. Prep Time: 30 min Total Time: 30 min Servings: 8 <a href="http://www.livebetteramerica.com/recipes/quinoa-with-black-beans/f6d80b45-307d-4d87-8565-f617db6fee7b?nicam5=PARTNERSHIPS&nichn5=AOL&niseg5=TDCORE_LBA&esrc=16549" target="_hplink">Get the Quinoa With Black Beans recipe</a>